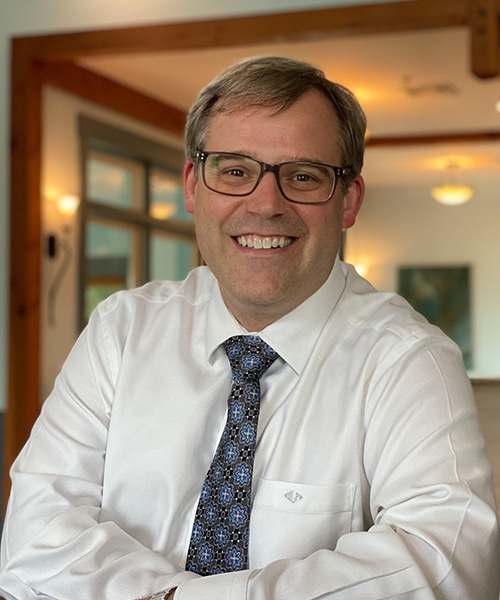 ---
Dr. Douglas Laliberte (Dr. Doug) loves what he does!  He feels fortunate to be an orthodontist because it allows him to meet so many interesting and unique people.  He enjoys working with his hands and loves the challenges that orthodontics presents.
Midcoast Maine offers everything Dr. Doug values in a community.  Growing up in Maine, he has always had a great love for this region because of the beautiful vistas, outdoor activities and wonderful people that live here.  He enjoys creating beautiful smiles and lasting relationships with his patients and their families.
We look forward to meeting you and your family soon!
---
Education & Continuing Education
---
Dr. Doug grew up in Winslow, Maine in a supportive family who encouraged him to be very involved in the community.  He worked as an assistant in his father's dental practice and that grew his interest in dentistry.  Dr. Doug attended Colby College in Waterville, ME where he graduated Cum Laude with a Bachelor of Arts degree in Environmental Policy.  He continued on to dental school at Tufts University School of Dental Medicine, earning his Doctorate of Dental Medicine (D.M.D.).  He graduated Suma Cum Laude and gained entrance into the Omicron Kappa Upsilon (OKU) national dental honor society.  He was also awarded the prestigious ADA Foundation Scholarship, two OKU Scholarships and two awards for ethics and professionalism, among others.
After completing dental school in 2009, Dr. Doug began practicing dentistry in his home town of Waterville, ME at the Community Dental Center where he cared for uninsured and under-insured patients in a public health setting.  After working for a year in public health and serving the community that he had grown up in, Dr. Doug returned to Tufts University for a residency in orthodontics.  He completed his residency in 2012 and is excited to be bringing the most current and efficient techniques from his research and residency to Midcoast Maine.
Dr. Doug has a strong commitment to continuing education, traveling across the country to attend high level courses.  His emphasis is on using efficient treatment and modern mechanics that improve his patients' experience and provides ideal functional and cosmetic outcomes.  Because of his commitment to continued education, he far exceeds the state requirements for doctors.  In 2013, he was honored by his dental peers and voted president of the Midcoast Dental Society.
---
Professional Affiliations
---
Current president of the MidCoast Dental Society
---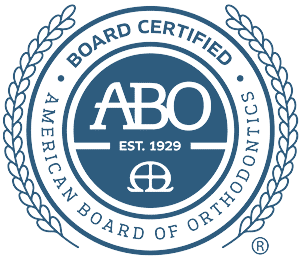 ---
While growing up in Winslow, Dr. Doug gained a love for Maine and the outdoor adventure opportunities the State has to offer. Dr. Doug was involved in school athletics and community service projects throughout his childhood. He cherishes his fond memories of weekend family trips to Sugarloaf where he learned to ski and eventually trained to become a Maine State Alpine Ski Champion in Giant Slalom his senior year of high school.
Dr. Doug and his wife Rebecca Laliberte, DMD, live in Owlshead with the"lights of their lives," their sons, Wyatt and Owen. They also have a miniature Husky named Toby to keep them company at home. The whole family has a passion for the outdoors and they enjoy skiing, hiking, photography, maple sugaring, fishing and cruising in their red 1942 Ford F-1.
---
Dr. Doug's commitment to the community is evident through his compassionate approach to serving those in need.  He has been involved in Bridge Over Troubled Water Volunteer Dental Services, traveled with Cape Cares Dental Mission to Honduras and volunteers at the Patrick Dempsey Center for Cancer Hope and Healing.  Dr. Doug is very excited to call Midcoast Maine his home and has become involved in the Lobster Festival and Chamber of Commerce.  He truly enjoys giving back to our community.  Granite Coast Orthodontics makes serval donations for local auctions to benefit worthy causes and we sponsor many local school teams and the Rockland Recreation programs.  Dr. Doug and his dedicated staff visit many local schools every year with our Dental Health Outreach Program designed to educate children pre-K to 5th grade of the importance of good oral hygiene.
---